Our goal in providing the information below is to provide you with original content and insights that will help you deliver value to your organisation. If you would like to contact us to offer feedback or ideas, please send an email to:
marketing@c5-online.com
Articles
All articles in our blog are written by key stakeholders that we have created relationships with. For more information please visit our Blog Contributors page.
---
Sponsorship Opportunities
With conferences in the United States, Europe, Asia Pacific, and Latin America, the C5 Group of Companies: American Conference Institute, Canadian Institute, & C5 Group provides a diverse portfolio of conferences, events and roundtables devoted to providing business intelligence to senior decision makers responding to challenges around the world.

Don't miss the opportunity to maximise participation or showcase your organisations services and talent. For more information please contact us at:

C5 Communications
sponsorshipinfo@c5-online.com
---
Partnership Opportunities
Partnering with C5 Communications is fully integrated, allowing interaction and influence across a whole suite of communication opportunities. We offer a collaborative experience, rich and deep for both partner and audience.

Media partnering with us helps cultivate engagement, grow membership and promote thought leadership. You will receive maximum visibility during the promotional and onsite phases of an event, be that a conference, exhibition or educational program. Our partnering program is about much more than simple visibility. We will provide the opportunity for businesses and individuals to grow and succeed by connecting the power of information with the power of people. As a media partner, you are part of this dynamic equation.

For more information please contact us at:
marketing@c5-online.com
---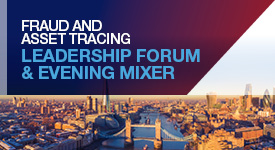 Don't miss the new Fraud and Asset Tracing Leadership Forum & Evening Mixer – THE industry event for anyone involved in civil fraud litigation cases. An internationally recognised panel of experts, including; leading law firms, barristers' chambers and business intelligence companies, will be on hand to provide you with the latest updates on case law and regulations that affect your decisions in European and international fraud cases.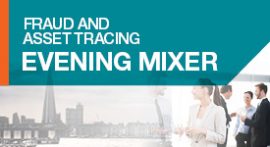 Don't miss out on another opportunity to network with an ever-growing commercial fraud, white-collar crime and asset recovery industry in London. Offering a fun and easy-going atmosphere to network, C5's Fraud and Asset Tracing Evening Mixer is a firm favourite among our regular attendees.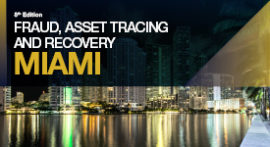 Now in its 8th year, this amazing event will once again bring together an ever-growing community of leading civil fraud experts to share expertise and practical solutions in this highly specialised area. Take this opportunity to benchmark, learn and network by getting the latest thinking and strategic direction from the best in the business.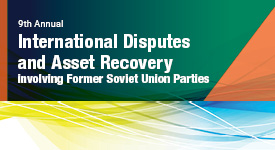 Every January, the leading arbitrators and litigators recognised across the globe as the go-to lawyers for the Russian and CIS disputes – are gathering in London for C5's annual conference which is the leading independent dispute resolution and asset recovery conference covering Russia and CIS parties. Benefit from unparalleled networking, thought leadership and unique experiences of involvement in a wide variety of highly contentious, investment and commercial cases involving a Russian or a CIS element.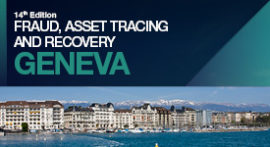 The flagship Geneva event returns after two previous SOLD OUT editions. This leading forum will feature the latest cases, interactive panel discussions and best practices which will enhance your capabilities when engaging in global fraud litigation and asset recovery.
It continuously attracts 250+ leading practitioners every year. Make sure that you reserve your place.
---
Become a Blog Contributor
C5 Communications goal with our blog, content and insights are to provide information to our audience in an original and unique manner whilst also delivering value.