Meticulous Event
Planning and Support

Market-driven
Program Development

Tried and Tested
Marketing Campaign

Tailored Delegate Sales

Experienced Event
Support Team

Customized Sponsorship
Sales Opportunities

Dedicated
Event Logistics

Interactive Virtual
Event Platform
Let us free up your team's valuable time. As your event partner, we can offer you:
Program development
Marketing and Social Networking
Sponsorship Sales
Outbound Delegate Sales Calls
Event Logistics
Virtual Event Solutions
As a leading provider of conferences and events, C5 has the necessary resources and skill sets to build a foundation for your event, conference, meeting or trade show to succeed. Please get in touch to explore your options. We look forward to discussing your customized virtual event needs.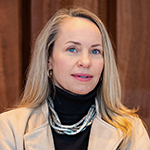 Ellen Jensen
Chief Operating Officer
1-877-927-0718 x701
[email protected]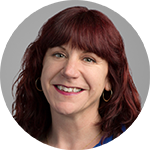 Kristy Perkins
Director of Strategic Partnerships
+44 1273 983123
[email protected]
"A great opportunity to get to work with seasoned trade compliance professionals in an in-depth discussion of very complex trade compliance subjects with the upcoming generation of trade compliance leaders. The presentations were challenging and the very thought-provoking questions from the audience were even more so."
"I've enjoyed working with ACI's team on designing creative strategies to achieve our sponsorship goals at several events. They get it! And they execute professionally."