Last year saw us build on our highly successful European Congress and in response to market demand saw our first LTG Asia Congress. A senior level audience of leading purchasers, suppliers, expert consultants and the most highly regarded lawyers in this area, benefited from the extensive learning and business development opportunities.
The ONLY event in Asia focused on successfully negotiating
and renegotiating Long Term Gas Supply contracts
What's new for 2018?
Destination Clauses are no more in Japan. Will the rest of Asia follow suit? – Hear directly from METI, and gain perspectives from industry and legal experts to prepare for the ramifications of the end of Destination clauses
Hear from industry experts on the optimising the use of flexibility provisions within individual contracts
Engage in pragmatic discussions with industry leaders on navigating the relationship between LNG price and supply
The LNG market is undergoing a global transformation as LNG supply has expanded rapidly – Get expert insight into how the market has changed and forecasting what is coming next
Snapshot of last year:
Key questions were asked and answered such as:
With LNG glut coming and Brexit taking place, what do you expect becoming a floor in Atlantic and Pacific LNG pricing? Brent or NBP/HH/JCC?
Do sellers want to see a liquid traded Asian hub?
Could you adjust your negotiation strategy in light of governing law?
Where do you expect the majority of price revision disputes in Asia happen in the next 5 years? Which arbitration institute these disputes will be referred to?
Attendees benchmarked their contracting and negotiation strategies with Leading Gas Experts in attendance such as:
Attendees by Country
Book your ticket early to ensure the best price
Download the Conference Brochure
---
You may also be interested in: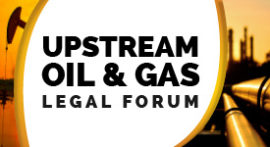 We are pleased to announce that our Upstream Oil and Gas Legal Forum will be held in London in January 2018. The sharp fall in oil prices over the past 24 months has put many oil and gas companies, contractors and connected parties under significant financial strain. With many projects being stalled or shelved altogether, disputes have increased significantly as parties seek financial redress for termination of contracts, non-payment of invoices and other matters. More
The 8th edition of the LTGC congress comes at a crucial time in which oil prices are a central focus and major gas companies are merging. If you are involved in the negotiation and renegotiation of LTGC in Europe, you cannot afford to miss this! More
---
Venue
The Westin | Singapore
12 Marina View, Asia Square Tower 2, Singapore 018961
+65 69226888