Back by popular demand, C5's acclaimed Annual London Forum on Global Economic Sanctions Returns This November!
C5 is pleased to announce that the London Forum on Global Economic Sanctions will take place on 16–17 November 2023 in London. Our 2023 programme will stand apart with fully updated, practical sessions, more opportunities to connect and benchmark, along with a faculty of government, companies, financial institutions and thought leaders that is unmatched.
This is your best opportunity to join senior decision-makers responsible for compliance, enforcement, risk management, policy and more high stakes matters.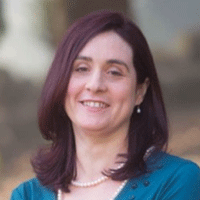 Beth Davies
Beth Davies
Office of Financial Sanctions Implementation, HM Treasury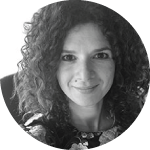 Alina Nedea
Head of Sanctions, DG FISMA
EU Commission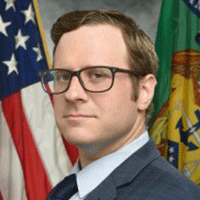 Erik Grossman
Senior Compliance Officer Office of Foreign Assets Control
Department of the Treasury
With so many new compliance and enforcement developments, join practical sessions on how to:
Prevent Russia Sanctions Evasion: Overcoming New Due Diligence, Screening and Compliance Hurdles Amid Intensifying Enforcement
The Interplay of Export Controls, Supply Chain and Sanctions: China, the Semiconductor Rules, Geopolitics and New Risk Factors
Effective Ownership and Control Assessments: Comparing and Contrasting UK, EU, and U.S. Requirements, and Addressing Conflicts of Law
Prepare for the Long Haul of Russia Sanctions Compliance: Positioning Your Resources and Program for the Long Term
Develop Successful Screening Capabilities in Response to The Newest Complexities: Practical Guidance for Addressing Conflicting UK, EU, and U.S. Screening Outcomes
The Last 4 Years Have Seen Attendance from:

WHAT PAST PARTICIPANTS HAD TO SAY
If you want to know what's happening in global sanctions compliance, this is where you go.
I think this conference offers better depth, breadth and networking opportunities than others I have attended…
This conference is an event not to be missed by any professional of this sector. It offers an update of the industry by skillful international speakers and a unique opportunity for networking.
The conference was very useful and insightful indeed and I especially appreciated the opportunity to get updates on sanctions and export control questions from the regulators OFAC and OFSI.
Right on target, professionally executed and top quality conference! I received truly useful knowledge that helped me improve our sanctions procedures.

For In-House Legal and Compliance Professionals Looking to Expand Their Network
The Women in Sanctions Network (WSN) is a global community of like-minded women working in economic sanctions. WSN is committed to promoting diversity across the profession, creating worthwhile networking and educational programs, and updating members on employment and advancement opportunities.
To find out if you are eligible to become a member of the Women in Sanctions Network, please visit womensanctionsnetwork.com