The UK is firmly established as a global centre for life sciences, with a strong history of innovation and entrepreneurship.
Across the life science sector, almost half a million jobs are supported, with the activities of these companies directly contributing £14.5bn to the economy, and providing an additional £15.9bn indirectly.
Pharmaceuticals dominate the sector, but the UK is also at the forefront of research and development in human medicines, advances in biotechnology and the manufacturing of medical technology.
2017 has already been a key year for investment growth in the sector, with early stage investment tripling for the most promising life science companies. A total of £1.9bn has been raised in IPOs, bring the sector total since 2014 to £6bn, a three year high of investment.
The sector does face upcoming uncertainty though, due to the potential impact of 'Brexit', the UK's decision to leave the European Union. The effect of this is yet to be determined.
With the help of Biotechgate, a global Life Sciences database encompassing Biotechnology, Pharmaceuticals and the Medical Devices industry, we have put together an overview analysis of the UK Life Sciences industry in 2017
Download the UK Life Sciences Trend Analysis Here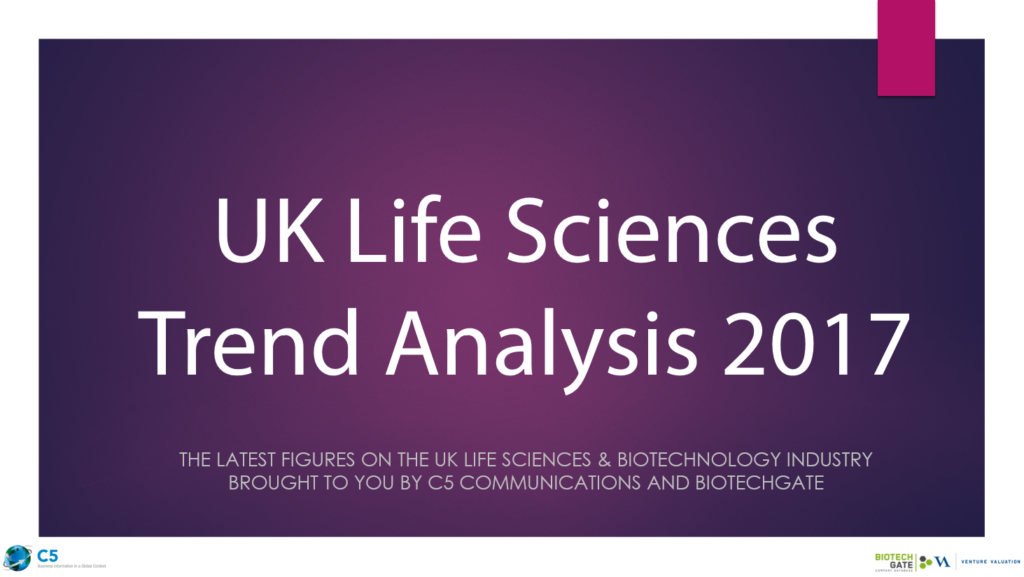 Would you like to gain practical insights from industry experts on how to maximise the value of your Pharma and Biotech IP? Attend the Life Science IP Summit 2017 next October in Munich!