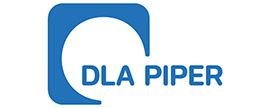 DLA Piper
DLA Piper is a global law firm with lawyers located in more than 40 countries throughout the Americas, Europe, the Middle East, Africa and Asia Pacific, positioning us to help clients with their legal needs around the world.
We are one of very few international law firms with a dedicated global corporate crime, investigations and compliance team comprising lawyers with specialist expertise in this area. Our team includes experienced criminal defence lawyers, specialist investigators and former government regulators and prosecutors.
We help our clients manage corporate crime, regulation and compliance risk in all forms, including investigations involving bribery, corruption, fraud, tax and accounting irregularities, cartels and price fixing as well as independent internal company investigations and referrals from audit committees.
We work with our clients to ensure they are aware of developments in the law, their regulatory environment and the powers of the regulators. We provide training and risk assessment advice to help them implement compliance programs. We manage crisis situations on behalf of clients which may involve dealing with raids, search and seizure, interviews under caution, extradition and cross-border arrest warrants. We also defend companies and individuals under investigation, offering legal advice and representation at all stages of proceedings, from disclosure requests through to court appearances.