C5's 17th International Conference on Anti-Corruption London is taking place this June. With so much anticipation to reunite face-to-face and compare notes, don't miss out on re-connecting with the "who's who" of the Anti-Corruption, ESG and compliance community.
We're excited to announce that C5's 17th International Conference on Anti-Corruption London is back in-person on 20-21 June.
Connect with anti-corruption decision-makers and gather cross-industry takeaways from leading multinational technology, finance, life sciences, telecom, energy, and manufacturing firms and hear critically important multi-jurisdictional enforcement updates that will directly impact your global anti-corruption endeavors.
DISTINGUISHED GOVERNMENT SPEAKERS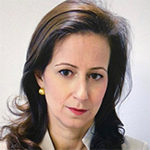 Sara Chouraqui
Joint Head of Fraud, Bribery and Corruption
U.K. Serious Fraud Office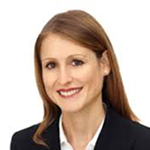 Vanessa Sisti
Fraud Prosecutorial Liaison to the United Kingdom, Criminal Division, Fraud Section
U.S. Department of Justice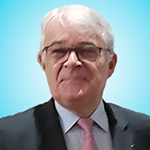 Jean-François Bohnert
Chief Public Prosecutor, Head of the National Financial Prosecution Office
Parquet National Financier (PNF) (France)

Gaëlane Pelen
Judge, Head of the International Affairs Mission
French Anti-Corruption Agency (AFA)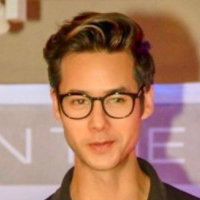 Ryan Velandria McCarthy
Deputy Executive Secretary (Senior Counsel) to the Sanctions Board
The World Bank (USA)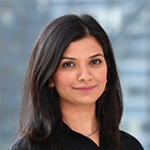 Melissa Khemani
Associate Director, Project Integrity
European Bank for Reconstruction & Development (EBRD) (UK)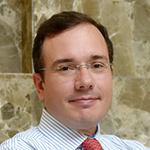 Juan Ronderos
Sanctions Officer
Inter-American Development Bank

Mariam Diawara
Executive Secretary to the African Development Bank's Sanctions Appeals Board
African Development Bank Group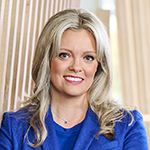 Candy Lawson
Senior Vice President, Chief Compliance Officer and Senior Deputy General Counsel
Comcast (UK)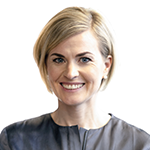 Dr. Anne Romberg
Executive Vice President Legal, Compliance and Governance
Getinge (Sweden)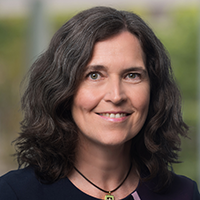 Dr. Jasmin Kölbl-Vogt
Chief Executive Officer, Head of Legal Germany, Austria & Division Counsel Nordics
Citigroup Global Markets Europe AG (Germany)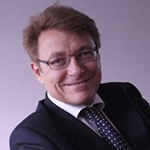 Pierre Antoine Badoz
Chief Compliance Officer
Orange (France)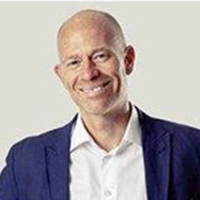 Olaf Abel Engh
Senior Counsel, LEG BEC GCA
Equinor ASA (Norway)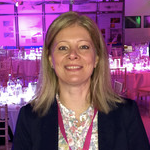 Madalina Florea
Head of Global Investigations
Lloyds Banking Group (UK)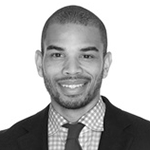 James Gibson
Global Compliance Counsel
The Coca-Cola Company (USA)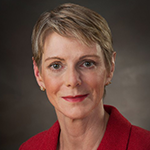 Angela Main
Senior Vice President, Global Chief Compliance Officer & Associate General Counsel
Zimmer Biomet (Switzerland)
The 2023 program will stand apart, featuring insights from anti-corruption enforcement agencies on a global scale. Gather key multinationals' takeaways from the UK, EU, USA, and Latin America for a comprehensive outlook covering the global anti-corruption landscape.
NEW, PRACTICAL SESSIONS FOR 2023
Global Collaboration Around Anti-Corruption Enforcement: Mutli-Jurisdictional Updates on Trends, Priorities and More
Anti-Corruption and the Continuing Compliance Challenges of Ephemeral Messaging: Increasing Oversight and How to Resolve the Most Complex Dilemmas
Anti-Corruption and Anti-Fraud Enforcement by the Multilateral Development Banks (MDBs)
The New Realities Affecting Cross-Border Investigations: The Most Critical Missteps When Investigating Suspected Misconduct and How to Address Them
A Truly Cross-Industry Benchmarking Event

Accounting & Forensics

Academia & Policy

Aerospace & Defense

Communications

Energy

Environmental

Financial Services

Food & Beverage

Government

Hospitality

Legal Services

Life Sciences

Logistics & Transportation

Manufacturing

Real Estate

Retail & Consumer Goods

Technology & Telecommunications