Be part of the only event where the "Who's Who" of the European Life Sciences Patent Bar gather each year to shape patent litigation policies and procedures throughout the continent.
The Pharmaceutical and Biotechnology industries are becoming increasingly competitive in the IP sphere. There will inevitably be areas where overlapping, interference, and marketing coming into play. However, the ability to secure and capitalize on the investment in patent rights and IP protections will mean a greater economic return for your products as well as IP portfolio.
Attend this event and come away with the knowledge and skills you need to address post-filing patent litigation challenges, and optimise your patent litigation strategy to continuously deliver efficient patent protection in a competitive marketplace.
This programme has been specifically designed for Intellectual Property Attorneys and Strategists, Senior Counsel, and Directors of IP operating within the pharmaceutical and biotech industries. Registration is now open. Enjoy early bird rates and save!
---
Interested?
Download the 2020 conference brochure to review and you will be notified when 2021 agenda becomes available.
DOWNLOAD 2020 BROCHURE
THANK YOU TO OUR 2020 CO-CHAIRS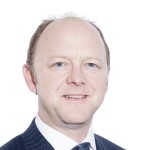 Paul Inman
Partner
Gowling WLG (U.K)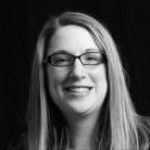 Kristin Cooklin
Head of Intellectual Property
Zentiva (CZE)
THIS IS A MUST ATTEND EVENT FOR
VP Intellectual Property
Patent Attorney
IP Director
Chief IP Counsel
Head of Legal
General Counsel
IP Director
IP and Business Strategy
Principal Patent Attorney
Vice President
Global IP & Litigation
Managing Counsel
European Patents Partner
Patent Attorney
IP Specialist
---
Considering the current state of IP as well as the present political uncertainty, you cannot miss this event!
REGISTER NOW
OUR PRIOR DELEGATES SAY IT BEST
The combination of networking opportunities with people from various backgrounds. Concise overview over the most relevant topics.
Good networking opportunities with in-house Counsel and leading IP law firms. Hot topics, great speakers and convenient number of attendants.
Important subject matters to discuss presented by renowned specialists. An important conference to attend.