Be part of the only event where the "Who's Who" of the European Life Sciences Patent Bar gather each year to shape patent litigation policies and procedures throughout the continent
The Pharmaceutical and Biotechnology industries are becoming increasingly competitive in the IP sphere. There will inevitably be areas where overlapping, interference, and marketing coming into play. However, the ability to secure and capitalize on the investment in patent rights and IP protections will mean a greater economic return for your products as well as IP portfolio. This event is where you will find clarification on such matters and their consequential impact on patent litigation strategies.
Download The Brochure To View The Program And Expert Speaker Faculty
REQUEST BROCHURE
---
Introducing The C5 Life Sciences IP Portfolio Advisory Board Committee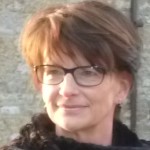 Karine Crepin
VP Head of Biologic Patents, Sanofi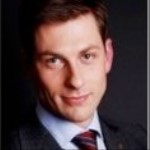 Fredrick Fredh
Senior Patent attorney, Novartis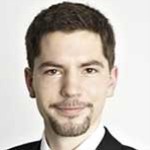 Lorenz Kallenbach
Patent Counsel, Merck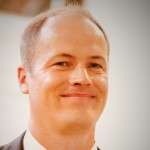 Stephan Kutik
European Patent Attorney – Biologics, Chiesi Group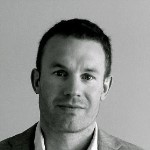 Alastair Sayce
Senior IP Director, Teva
---
THE MOST COMPELLING REASONS TO ATTEND!
Developing best practice approaches for New Board of Appeal rules at the EPO: Hear how Valneva is adapting to the new rules and minimising costs
Determining which research exemptions are available in Europe and U.S.: Grunenthal will explore how exemptions strengthen decision making at the pre-filing stage
Formulating strategies relative to the latest Secondary Medical Use case trends: Find out how Sandoz is adapting to the latest infringement actions
Leveraging the Royalty Pharma and Sandoz decisions to better understand Article 3(a) and (d): Confo Therapeutics will discuss how these decisions will affect future SPC litigation proceedings
Challenging traditional preliminary injunctions and compulsory licencing frameworks: Hear from Novartis and Merck on how this will impact future patent enforcements
Understanding the latest political and legal ramifications of the Unified Patent Court controversies: Former Italian Supreme Court Judge, Member of Italian Patent & Trademarks Board of Appeals will discuss the latest on UPC procedures
THIS IS A MUST ATTEND EVENT FOR:
VP Intellectual Property
Patent Attorney
IP Director
Chief IP Counsel
Head of Legal
General Counsel
IP Director
IP and Business Strategy
Principal Patent Attorney
Vice President
Global IP & Litigation
Managing Counsel
European Patents Partner
Patent Attorney
IP Specialist
---
OUR PRIOR DELEGATES SAY IT BEST:
"The combination of networking opportunities with people from various backgrounds. Concise overview over the most relevant topics."
"Good networking opportunities with in-house Counsel and leading IP law firms. Hot topics, great speakers and convenient number of attendants."
"Important subject matters to discuss presented by renowned specialists. An important conference to attend."
Considering the current state of IP as well as the present political uncertainty, you cannot miss this event!
REGISTER NOW