C5 is pleased to announce that the 10th London Forum on Global Economic Sanctions will return on November 17-18, 2021, IN PERSON!
This program will provide you with all the current developments in Economic Sanctions from leading financial services organizations as well as global exporters. Well-renowned as the largest sanctions gathering in Europe this is THE event to attend for sanctions and financial crime prevention experts. It offers an update of the latest developments by the best of the sanctions bar. Please join us for this well-regarded program.
Industry Specific Birds of a Feather Conversations
Spotlight on Your Sanctions Career
Emerging Sanctions Trends
Insights from Former U.S. Government Officials
Advanced In-Depth Guidance on
Understanding UK Sanctions Priorities
Navigating Recent China and Hong Kong Developments
Country Specific Sanctions: Russia, Iran, and Belarus
OFAC Latest Enforcement Priorities
Compliance 2.0: Screening, Training, and New Initiatives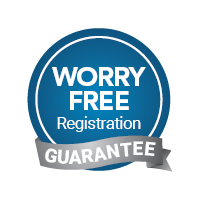 Concerned About Traveling?
Check out our WORRY-FREE GUARANTEE
Register at the preferred early rate with our worry free cancellation guarantee.
Learn More
Baker Hughes
Citi
Danske Bank
Ericsson
INSTEX
Kleinwort Hambros
Lloyds
Microsoft
Nataxis
Roche
Snap
Sumitomo Mitsui Banking Corp
Swedbank AB
SWIFT
UK Finance
The Last 4 Years Have Seen Attendance from:

Accreditation will be sought in those jurisdictions requested by the registrants which have continuing education requirements. This course is identified as non-transitional for the purposes of CLE accreditation.
WHAT PAST PARTICIPANTS HAD TO SAY
If you want to know what's happening in global sanctions compliance, this is where you go.
I think this conference offers better depth, breadth and networking opportunities than others I have attended…
This conference is an event not to be missed by any professional of this sector. It offers an update of the industry by skillful international speakers and a unique opportunity for networking.
The conference was very useful and insightful indeed and I especially appreciated the opportunity to get updates on sanctions and export control questions from the regulators OFAC and OFSI.
Right on target, professionally executed and top quality conference! I received truly useful knowledge that helped me improve our sanctions procedures.
Livestream Also Available
Join a real-time interactive broadcast of the in-person conference virtually from your location.