This interactive session will provide timely guidance on the latest sanction restrictions in the EU and the impact of new Russian counter sanctions.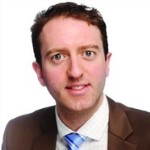 Nicholas Bentley
Senior Legal Counsel Trade Sanctions
Novartis (Switzerland)

Michael Casey
Partner
Kirkland Ellis (UK)
Session Highlights:
What are the regimes, what do they do and how are they applied?
Impact of expansive new sanctions imposed by US Congress.
What to keep on your radar? Secondary sanctions related to the energy sector, malign behavior, sectoral sanctions and types of restrictive measures.
Implications of recent case law.
EU sanctions: export restrictions on the sale, supply and transfer or export of goods.