C5's Fraud, Asset Tracing & Recovery Conference comes to PARIS
C5 is excited to welcome you to the Fraud, Asset Tracing & Recovery – Paris event, Europe's most highly-anticipated gathering for the Fraud and Asset Recovery community this fall. Unlike other events, this is your best opportunity to meet the true thought leaders in the industry.
Be sure to join us and the rest of the Fraud, Asset Tracing & Recovery community this fall to network and benchmark with the most influential and pre-eminent Fraud and Asset Tracing experts from across the globe.
Along with a host of exciting new networking opportunities, we will discuss best practices for overcoming some of the newest realities and significant barriers to gaining restitution for fraud victims and navigating an evolving legal landscape.
Wednesday
October 25th, 2023
Cocktail Reception
5:00PM – 7:00PM
Thursday
October 26th, 2023
Networking Breakfast
8:00AM – 9:00AM
Main Conference
9:00AM – 5:00PM
Networking Cocktail Reception
5:00PM – 6:00PM
Friday
October 27th, 2023
Networking Breakfast
8:00AM – 9:00AM
Main Conference
9:00AM – 5:00PM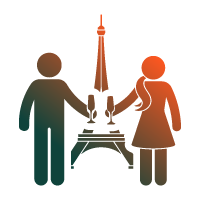 2 Cocktail
Networking Receptions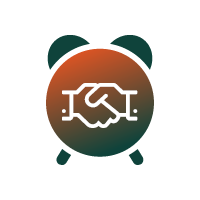 45 Minute
Networking Breaks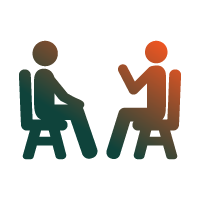 Fireside Chat with
Special Guests
Executive Networking Lounge: Unlike other events in the industry, you do not want to miss this opportunity to network with the true thought leaders and trailblazers at this bespoke event. The networking lounge is a dedicated area designed to maximize interaction between event attendees, and will be open for the entirety of the event.
Out-of-the-Box "Un-Panel" Discussions: Enjoy lunch and gather with the leading practitioners for informal roundtables and unique, asset-specific case studies, interviews and strategy sessions that will enable you to stay updated on regulatory issues and case law that is keeping your peers busy.
More Networking with Leading Practitioners from Around the World: C5 events in Europe have a consistent track record of gathering senior-level practitioners from 30+ countries. Expand your network, chat over drinks, and compare notes with leading practitioners on the most burning issues, including cryptocurrency fraud, and litigation and asset recovery challenges in offshore and key regions-all in a "closed door" setting. Chatham House Rule applies. Don't miss out on what is regarded as the highly anticipated reunion of the year this fall.
WHO YOU WILL MEET
Solicitors and barristers specialising in fraud, insolvency, asset tracing and recovery, and dispute resolution
Crypto and Digital Asset Fraud Practitioners
Forensic and Litigation Consultants
Legal and Compliance Executives from multinational banks and companies
Litigation funding firms
Investigators and Asset Recovery Specialists
Technology solutions providers
Global Sponsorship Opportunities
With conferences in the United States, Europe, Asia Pacific, and Latin America, the C5 Group of Companies: American Conference Institute, Canadian Institute, & C5 Group provides a diverse portfolio of conferences, events and roundtables devoted to providing business intelligence to senior decision makers responding to challenges around the world.
Don't miss the opportunity to maximize participation or showcase your organizations services and talent. For more information please contact us at:
C5 Communications
[email protected]