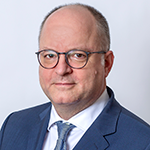 Olivier Jornot
Attorney General of Geneva
Republique et Canton De Genéve Pouvoir Judiciare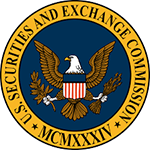 Nicole Creola Kelly
Chief, Office of the Whistleblower
U.S. Securities Exchange Commission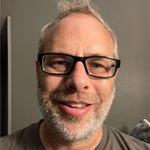 Adam Rosendorff
Former Lab Director
Theranos
2023 Conference Co-Chairs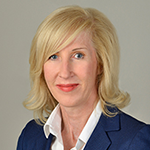 Jane Colston
Partner
Brown Rudnick LLP (UK)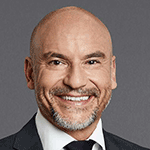 Saverio Lembo
Partner
Bär & Karrer Ltd. (Switzerland)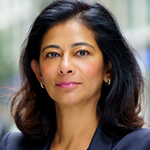 Mona Vaswani
Partner
Milbank LLP (UK)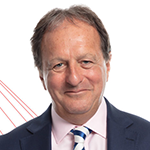 Keith Oliver
Head of International
Peters & Peters Solicitors LLP (UK)
2023 Networking Features!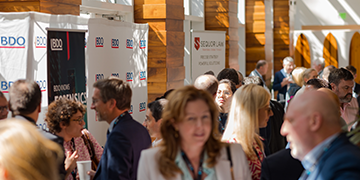 Networking Lounge
New for 2023, we have created a networking lounge that will be open the duration of the event. This lounge will serve has the main "hub" for networking at the conference. We invite all speakers and attendees to chat with your colleagues from around the world in a causal setting. The lounge will also feature topic structured networking covering the "Middle East" and "Asset Havens"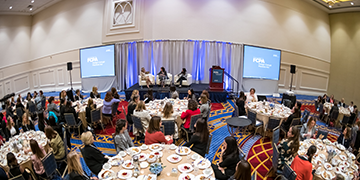 Women in Fraud and Asset Recovery Luncheon
(by invitation) Join current and future leaders to celebrate the achievements of dispute resolution lawyers, asset recovery practitioners, and industry experts in cozy and informal surroundings.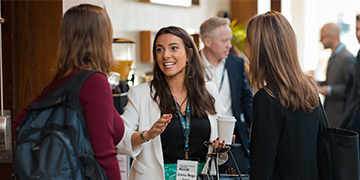 Champagne and Theatre in the Round
Grab a Glass of Champagne and join us in this uniquely interactive session as we set up "law firms" on each side of the room – representing different global jurisdictions. Our narrator will set the scene with a fact pattern that includes some of the assets that are being hidden in several "asset havens" around the globe. Our "case" will be full of twists and turns, as our international law firms seek to protect the interests of their high net-worth clients.
Four Hours of Cocktail Parties

45-Minute Extended Networking Breaks

Welcome Back Drinks on March 15
KEY REASONS TO ATTEND
Over the years, this international flagship conference has seen important milestones, including historic government enforcement announcements, new strategies to tackle the uncertainty of Blockchain and Cryptocurrency, The Finer Points of Asset Recovery in Multi-Jurisdictional Matters – and much more.
2023 will be no exception! Mounting asset recovery challenges, the prospect of allowing relief to support foreign proceedings, continued geopolitical shifts and intensifying recovery risks make 2023 an especially critical time to join your peers from near and far.
The agenda will feature even more ways to connect and catch up. We are counting down – and can't wait to share all of the exciting opportunities and special announcements!
For over fifteen years, the "who's who" from around the globe have made it a point to attend this event-widely regarded as the flagship reunion of the year. From re-connecting to forging new contacts, this is truly the place to be!
For 17 Years, we have welcomed:

1200+ Attendees

48+ Countries / 6 Continents

450 Speakers

500+ Organisations
Who You Will Meet
Solicitors and barristers specialising in fraud, insolvency, asset tracing and recovery, and dispute resolution
Forensic and Litigation Consultants
Legal and Compliance Executives from multinational banks and companies
Litigation funding firms
Investigators and Asset Recovery Specialists
Technology solutions providers
Why do leaders choose C5's conference
The quality of the presentations is first-class and the opportunities to network is also excellent.
This conference is important to me; it helps me solidify the relationships I've made.
Without any doubt the best asset recovery conference, year after year.
Excellent balance between learning and networking opportunities.
My first C5 Fraud conference – very impressed. Interesting topics, good networking, top quality attendees.
The highest quality of practitioners that have the chance to share best practices.
It is THE major event that fraud practitioners have to attend…The room is absolutely full and the topics are just outstanding.
The conference has grown from strength to strength over the last couple of years. A fantastic opportunity to hear from excellent speakers and panelists from different jurisdictions.
This is a great place to both meet practitioners in continental Europe, but also to gain those tips and tricks in the various jurisdictions that we need to get results.
*Participants are free to use the information received, but neither the identity nor the affiliation of the speaker(s), nor that of any other participant, may be revealed
Hotel
Fairmont Grand Hotel Geneva
Quai du Mont-Blanc 19, 1201 Genève, Switzerland