Navigating Emerging Complex National Security Reviews across the UK and EU
Incoming and updated Foreign Direct Investment regimes are being introduced across Europe, creating a more highly scrutinized national security focus. Newly introduced policies and procedures are creating uncertainty, and the lack of jurisprudence has left experts with little precedent to advise clients on how to complete business transactions.
Join C5's 4th European Forum on FDI Reviews and CFIUS taking place in London on June 7-8, 2023 to delve into the critical changes affecting professionals working in foreign direct investment screening regulations.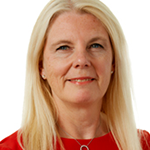 Samantha J. Mobley
Partner
Baker & McKenzie LLP
UNITED KINGDOM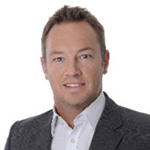 Dr. Tilman Kuhn
Partner
White & Case
BRUSSELS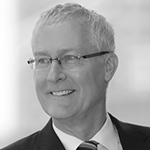 Bruce Miller
Chair
Foreign Investment Review Board, Australia
Marie-Anne Lavergne
Head of Unit, Foreign Investments Control, Agence France Trésor (AF)
Ministère de l'Économie
FRANCE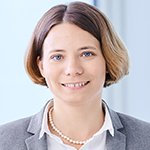 Dr. Angelika Milger
Policy Officer, Division VE5-I Investment Screening, EU and International Relations
Federal Ministry for Economic Affairs and Climate Action
GERMANY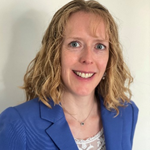 Jacqui Ward
Director National Security and International
Department for Business, Energy & Industrial Strategy
United Kingdom
2022 Agenda Highlights
European Commission Screening: Updates on Navigating the Review Process, Filing Requirements and Grey Areas
Which Industry Sectors are Now Raising Red Flags, Causing Delays and Quashing Deals?
The NSIA Five Months In: How the NIS Regime is Working in Practice and New Lessons Learned
Contrasting EU Member States' Implementation of the EU Regulatory Screening Framework: Germany, Italy, France, Spain
Managing the Interplay between CFIUS, UK and EU Member State Regimes: Critical Updates on FIRRMA, CFIUS Reviews and Mitigation Expectations
Dovetailing Mitigation Strategies into Your Deal Structure: The Finer Points of Passing Clearance and Getting the Deal Done
Who Should Attend
General Counsel
Compliance Officers
Investment Officers
Private Equity Professionals
Legal Affairs
Private Practitioners Specializing in:

Merger Controls
National Security
Government Contracts
Foreign Investments
International Trade
Accreditation will be sought in those jurisdictions requested by the registrants which have continuing education requirements. This course is identified as non-transitional for the purposes of CLE accreditation.
Learn more