In the past year, there has been significant regulatory change to many national security regimes. The European Commission's new foreign direct investment screening regulation is now in effect and many Member States are enacting or revising their own regulations. Potential M & A deals are receiving heightened scrutiny from various regulators.
With these profound changes in the EU and the global expansion of CFIUS, this timely virtual program will provide you with an in-depth overview of the process to securing the necessary approvals. Taking place over 2 half days, this program was developed to provide current updates while fitting into your busy schedule
Conference Topics:
Navigating the Increasing Lens on National Security
Find out What to Anticipate and How to Prepare for EU and Member State Screening
Senior Executives Share Lessons Learned from the US CFIUS Reviews
Mitigation Best Practices: How to Structure Successful Mitigation Agreements
What to Do If Your Deal Includes a US Subsidiary/ Entity
Which Industries are Most Susceptible to Increased Regulatory Scrutiny?
HEAR FROM SENIOR GOVERNMENT OFFICIALS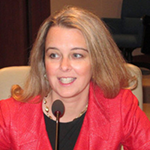 Laura Black
Director of Policy and International Relations, Office of Investment Security
U.S. Department of Treasury
Sarah Mackintosh
Deputy Director, Consumer and Competition Directorate
Department of Business, Energy, and Industrial Strategy
WHAT TO EXPECT AT OUR NEW VIRTUAL CONFERENCE
Enjoy an Easy to Use, Dynamic Online Platform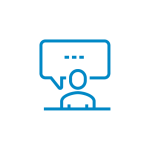 Immerse Yourself in Live Presentations and Panel Discussions
Engage with Attendees and Speakers in an Interactive Format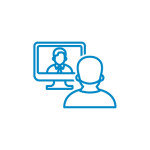 Meet 1-on-1 with Your Fellow Attendees