Building upon our highly successful European Congress and in response to market demand, we are pleased to announce our first Asia Congress on successfully negotiating and renegotiating Long Term Gas Supply Contracts – the industry leading event and the only one of its kind which focuses on negotiation and renegotiation of long term oil indexed gas contracts.
The inaugural LTG Asia Congress comes at a crucial time where the linkage to oil in long term LNG contracts in Asia has meant that gas prices are generally much higher than those in other parts of the world, leading to serious doubts about the sustainability of this pricing model. As spot markets and alternative sources of supply develop further in the region, Gas purchasers in Asia are now looking to renegotiate more favourable terms for their long term contracts with their suppliers for the first time. As such there is a need for expertise in contract formation as well as effective negotiation strategies, and a demand for an event that provides expert guidance on these issues. With the first major disputes also on the horizon, the congress will also explore the different mechanisms and solutions available to companies in the region when agreement cannot be reached.
Bringing together a senior level audience of leading purchasers, suppliers, expert consultants and the most highly regarded lawyers in this area, attendees will benefit from the extensive learning and business development opportunities. This is an event that no one involved in the negotiation or renegotiations of LTG contracts can afford to miss.
Key topics that will be discussed are:
What impact will the OPEC/non OPEC countries agreement will have in gas prices?
Do sellers want to see a liquid traded Asian hub?
Could you adjust your negotiation strategy in light of governing law?
Where do you expect the majority of price revision disputes in Asia happen in the next 5 years? Which arbitration institute these disputes will be referred to?
Hear from companies such as:
BP Russia
Chinese Economics Society Australia (CESA)
Edison SpA
GasTerra B.V.
Hanas LNG Supply & Trading
Nexant
Osaka Gas Co., Ltd.
PT Pertamina Hulu Energi Offshore North West Java
RWE Supply & Trading GmbH
The Energy Contract Company Ltd
Singapore International Arbitration Centre*
You may also be interested in our Long Term Gas Supply Contracts: Europe: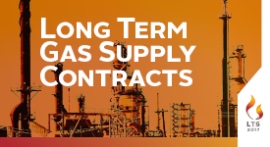 The industry leading event returns and provides a perfect opportunity to address and learn about crucial issues at the perfect time when oil prices are just starting to increase and major gas companies are merging. More
---
Venue
Novotel Clarke Quay Hotel
177A River Valley Road, Singapore 179031
+65 6433 8627