C5's Life Sciences IP Team is proud to announce a Special Interview with the UPC, featuring: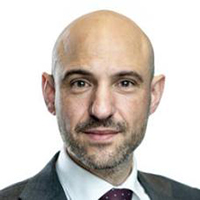 András Kupecz
Legally Qualified Judge,
Central Division, Munich Section
Unified Patent Court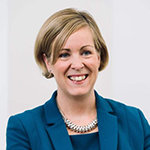 Liz Cohen
Joint Managing Partner
Bristows LLP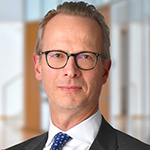 Dr. Andreas von Falck
Partner
Hogan Lovells International LLP
"I'm very much looking forward to co-chairing C5's 21st Annual Life Sciences IP Summit in Munich and hearing from our experienced panelists on current challenges faced by the Life Sciences Industry. No doubt the opening of the UPC will stimulate a number of interesting debates in which we can all participate and learn."
"C5's 2023 edition of the Life Sciences IP Summit in Munich will take place just a few months after the Unified Patent Court opens its doors on June 1, 2023. This conference is a perfect opportunity for both outside counsel and in-house counsel to compare notes, meet and learn from our wonderful faculty, which will include members of the UPC, and leading practitioners in the field. Attend this fall to learn first-hand what to expect from the new court!"
PRE-CONFERENCE WORKSHOPS
Add more value to your conference experience by signing up for these hands-on and practical workshops and consider sending your team!
WORKSHOP A
September 26, 2023
9:00 am – 12:30 pm
WORKSHOP B
September 26, 2023
1:30 – 5:00 pm
The Unitary Patent is Transforming the Calculus of Patenting in Europe – and the Unified Patent Court Will Commence on 1st June – Are You Prepared?
It is a new dawn for European patents. The creation of a new Unified Patent Court and a new patent with unitary effect will fundamentally change the international patent prosecution and litigation landscape for years to come. To be competitive in an already competitive market, you must be ready for these changes.
C5 invites you to Munich – home of one of the Central Division UPC Courts of First Instance – to attend our 21st annual Life Sciences IP Summit at a time when the industry is on the precipice of such significant change. Our speakers from the pharma, biotech and medical device industries will provide practical insights on procuring and maintaining patents in the Unitary Patent era, as well as provide you with offensive and defensive patent litigation strategies for the new Unified Patent Court.
Understand the UPC Approach for Handling Evidence, Expert Witnesses, and Damages
Compare and Contrast How Preliminary Injunctions are Managed in the UPC vs. National Courts
Strategize on Effective Patent Lifecycle Management Amidst New EU Pharma Law Reform
Avoid the Top 10 Drafting Mistakes Impacting Life Science Patent Enforcement in Europe
Apply the Latest EBA Decisions on Plausibility and Priority to Your Litigation Strategy
Comprehend the Implications of Proposed Changes to the Scope of the Bolar Exemption
Navigate the Unique Challenges of Patenting and Protecting Personalized Medicine
Another great C5 conference. Good variety of attendees and topics.
Good meeting; I enjoyed it a lot, including both the talks and the social side.
Again, very good speakers from all over Europe and the US.
Ablynx NV
Alkermes Pharma Ireland Ltd
AstraZeneca AB
Benitec Biopharma Limited
Biotronik
Boehringer Ingelheim
Celltrion
Chiesi Farmaceutici Spa
EGIS Pharmaceuticals PLC
Esteve Group
European Patent Office
F. Hoffmann-La Roche Ltd
Federal Agency for Nature
Finnish Patent and Registration Office
Fresenius Medical Care AG & Co
Fresenius Medical Care AG & Co. KG Aa
Geistlich Pharma AG
Genmab AS
German Patent & Trade Mark Office
GlaxoSmithKline
Groupe Sanofi
Helsinn Healthcare SA
JETRO Duesseldorf
Leukocare AG
Linde Healthcare
Merus NV
Novartis Pharma AG
Novo Nordisk A/S
PARI Pharma GmbH
Patent Office Denmark
Patents Office Ireland
Sandoz International GmbH
Sanofi-Aventis Deutschland GmbH
Silence Therapeutics Plc
Swiss Federal Institute of Intellectual Property
Teva Pharmaceuticals Ltd
TiGenix NV
UCB Chong Kun Dang pharm.
Valea AB
Zacco Denmark AS
Zealand Pharma AS
Zentiva Group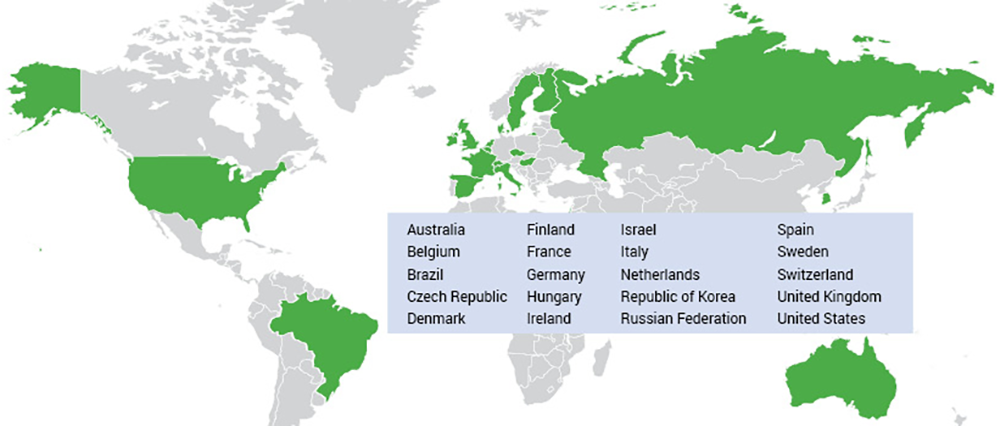 Representatives from corporate organisations from functions including:
Patent Counsel
Head of IP
VP-Intellectual Property
Scientific Director
Senior IP Counsel
Associate General Counsel IP
European Patent Attorney
Head of Legal Affairs
Principal Patent Examiner
Vice President & Chief Counsel – IP
VP Head Group Intellectual Property
Head of Global Strategy
Direct of Patent and Design Rights
CTO
Product Manager
Director Innovation, IP and Portfolio Management
Director IP Strategy & Projects
R&D Patent Manager
Technology Development Manager
Associate VP & Director of Technology Licensing & Commercialization
Legal Practitioners
Intellectual Property and Patent
Life Sciences
European Patent
US Patent