Asia's Leading Legal Conference on Civil Fraud Investigations, Litigation and Asset Recovery
With Asia fast becoming the next frontier for asset tracing and recovery; lawyers, forensic experts and asset recovery specialists require swift, coordinated action across multiple jurisdictions. At C5's 3rd international conference on Fraud, Asset Tracing & Recovery Asia in Hong Kong, you will have the unique opportunity to benchmark and share experiences with leading global and regional civil fraud practitioners. As well as the educational content, the high seniority of attendees ensures excellent networking opportunities with key decision makers in practice areas where referral work is common.
"

High quality assembly of specialists

" – Abraham Vergis, Managing Director, Providence Law
"

Excellent variety of topics and coverage of regional centres in South East Asia

" – Andrew Maclay, Principal, BDO
Your Co-Chairs:
View the full speaker faculty
Featured sessions will include:
An Ethical Conversation: Are Whistleblowers your Friend or your Enemy?
Recognition & Enforcement of Foreign Court Judgements and Foreign Arbitral Awards in China
Extradition and Law Enforcement Cooperation with China and Other Asian Jurisdictions
Using Insolvency and Civil Procedures to Preserve Evidence, Trace Assets and Recover the Proceeds of Fraud
… and many more!
View the full agenda
Don't miss out on the best networking opportunity in the region for this industry, catch up with your peers and build new relationships with practitioners from over 20 jurisdictions.
Book your place now
and get in touch for further information about group discounts.
View the highlights of our sell-out event in Geneva.
You may also be interested in: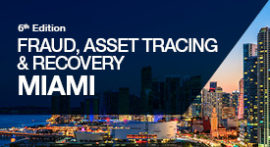 Now in its 6th Edition, C5's Fraud, Asset Tracing & Recovery Miami forum is firmly established as a key event in the calendar for civil fraud litigation and asset recovery professionals.
More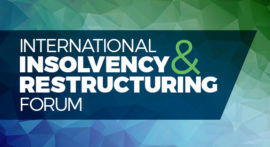 Join other professionals from across the restructuring and insolvency world for in-depth analysis of the most recent international developments and the latest insolvency and restructuring cases at C5's International Insolvency & Restructuring Forum. More