The pharmaceutical industry is one of the most heavily regulated industries in the European Union, with the laws and regulations governing the industry becoming increasingly complex. As such it is imperative that pharmaceutical companies are able to successfully navigate the evolving landscape.
C5's EU Pharma Regulatory Law conference will focus on providing practical guidance and solutions to the current challenges facing pharmaceutical companies. The conference will explore a range of topical issues to ensure you are in the best possible position to deal with the regulatory challenges impacting on your company in 2016.
The sessions covered will include the impact of the new Clinical Trial Regulation on your data privacy and transparency, the impact of the upcoming Medical Device and IVD Regulations, the latest in finding harmonisation across European countries in relation to pricing and reimbursement, the latest regulatory developments in the key markets outside of Europe, the current challenges and risks to the EU Pharmacovigilance system, strategies to avoid anti-competitive conduct and much more.
Delivered by established and highly reputable regulators, industry representatives, in house experts and private practice lawyers, this is a must attend forum for professionals involved in regulatory affairs. Reserve your place today by calling +44 (0) 20 7878 6888, sending an email to registrations@C5-Online.com or registering at C5-Online.com/pharmareg
You may also be interested in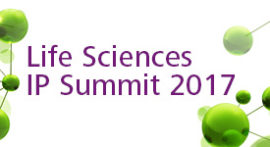 Make sure you add the 11th and 12th October 2017 to your diary! Key legislative changes around clinical trials, data privacy and trade secrets provide both increased opportunities yet simultaneously greater compliance obligations. Join your colleagues and peers from across Europe to customise your learning and network in an interactive environment. More
---
Venue & Accommodations
Grange Tower Bridge Hotel
45 Prescot St, London, E1 8GP, UK
+44 (0)20 7959 5000
Accommodations:

An allocation of bedrooms is being held for delegates at a negotiated rate until 26 August 2016.
To book your accommodation please call Venue Search on tel: +44 (0) 20 8541 5656 or e-mail beds@venuesearch.co.uk. Please note, lower rates may be available when booking via the internet or direct with the hotel, but different cancellation policies will apply.