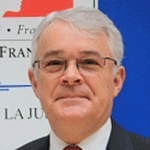 Jean-François Bohnert
Le procureur de la République financier
Le parquet national financier (PNF)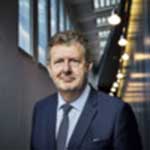 Charles Duchaine
Directeur
Agence Française Anti-Corruption (AFA)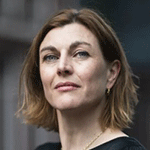 Daniëlle Goudriaan
Procureure européenne
Bureau du procureur général européen (BPGE)
Futur Présidente du Groupe de travail de l'OCDE sur la corruption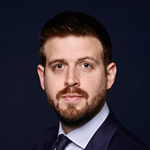 Julien Laumain
Chef du département des contrôles
l'Agence anti-corruption française (AFA)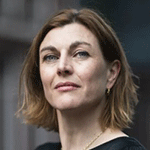 Daniëlle Goudriaan
Chair
OECD's Working Group on Bribery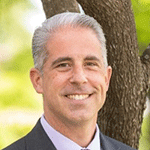 David Last
Chief FCPA Unit, Fraud Section, Criminal Division
U.S. Department of Justice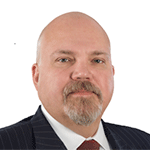 Charles Cain
Chief FCPA Unit
U.S. Securities and Exchange Commission
Entrevue Spéciale: Airbus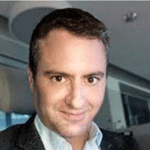 Raymond Bonci
Vice-président senior, chef de l'éthique et de la conformité
Airbus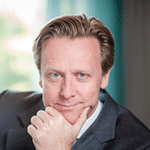 John Harrison
Directeur juridique
Airbus
Co-Président/Co-Présidente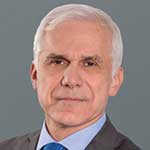 Nicola Bonucci
Associé
Paul Hastings
Ancien Directeur des affaires juridiques, l'OCDE
Audrey Morin
Directeur Conformité Groupe
Schneider Electric
Offre spéciale! Amenez un(e) collègue gratuitement
Les 20 premières entreprises et institutions financières qui inscriront un(e) délégué(e) obtiendront automatiquement un laissez-passer gratuit pour un(e) collègue de la même organisation*.
Pour faire une demande pour cette offre/promotion, ou pour vous renseigner sur les inscriptions individuelles, en nous envoyant un courriel à [email protected]
*L'offre est non applicable aux fournisseurs de services et de solutions. C5 se réserve le droit de passer en revue l'éligibilité. L'offre n'est disponible que pour la participation en personne.
Cette offre se termine le 7 octobre !
À la fin de l'année 2016, la France a adopté une ambitieuse réforme en matière de lutte contre la corruption, désormais connue sous le nom de « loi Sapin II ». Cette loi a entraîné l'obligation pour les entreprises dépassant certains seuils de concevoir et de mettre en œuvre un programme de conformité anticorruption. Depuis sa création dans le cadre de la loi Sapin II, l'Agence française anticorruption (AFA) a mené des contrôles ayant abouti à la signature, par un certain nombre de multinationales, de conventions judiciaires d'intérêt public (CJIP).
Depuis, l'AFA a renforcé ses effectifs d'auditeurs. Les contraintes de conformité qui pèsent sur l'industrie, quant à elles, ne cessent d'augmenter. Compte tenu des différentes CJIP, des jugements rendus par les tribunaux en matière de corruption et de l'évolution du paysage des risques, il est plus que jamais nécessaire d'évaluer le programme de conformité de votre organisation et de déterminer s'il répond ou non aux exigences de l'AFA.
En cette période décisive, C5 a le plaisir de vous annoncer que la 8e conférence sur la lutte contre la corruption aura lieu à Paris les 10 et 11 octobre 2022 ! L'enjeu est de taille. Réservez votre place et venez rejoindre des représentants des pouvoirs publics, des cadres de l'industrie et d'éminents conseillers externes pour faire pleine lumière sur les principales questions, notamment :
les priorités et les attentes de l'AFA et du parquet national financier (PNF) ;
les meilleures pratiques les plus récentes pour atténuer les facteurs de risque en pleine évolution dans le cadre des lois Sapin II, UK Bribery Act (UKBA), Foreign Corrupt Practices Act (FCPA), entre autres ;
l'adaptation de votre programme de conformité en fonction des réalités propres aux marchés spécifiques à haut risque ;
les interactions entre la lutte contre la corruption et les risques environnementaux, sociaux et de gouvernance (ESG) ;
le renforcement des mesures de protection des lanceurs d'alerte découlant des récentes modifications apportées à la loi Sapin II ; et
les subtilités de la cartographie des risques en matière de lutte contre la corruption et de lutte contre le blanchiment des capitaux.
Découvrez notre webinaire gratuit!
Analyse et cartographie des risques : éléments clés pour évaluer l'efficacité de votre cartographie des risques
19 juillet 2022 • 14 h 00 – 15 h 00, heure de Paris (CEST) / 9 h 00 – 10 h 00, heure de New York (EST)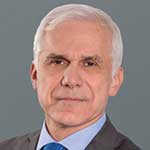 Nicola Bonucci
Associé
Paul Hastings
Ancien Directeur des affaires juridiques, l'OCDE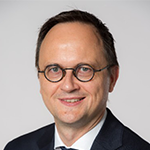 Olivier Catherine
Secrétaire Général/Membre du comitié exécutif
Sonepar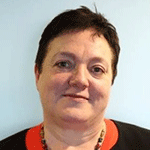 Evelyn Tortosa
Directeur Groupe de la Conformité
CNP Assurances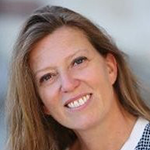 Dominique Dedieu
Associée
3Dtic Avocats
Check out our Global Portfolio of
Anti-Corruption and FCPA events!
---
Share a "War Story" or practical tip
with the compliance community!
---
Apply to speak at an FCPA / Anti-Corruption Conference
---